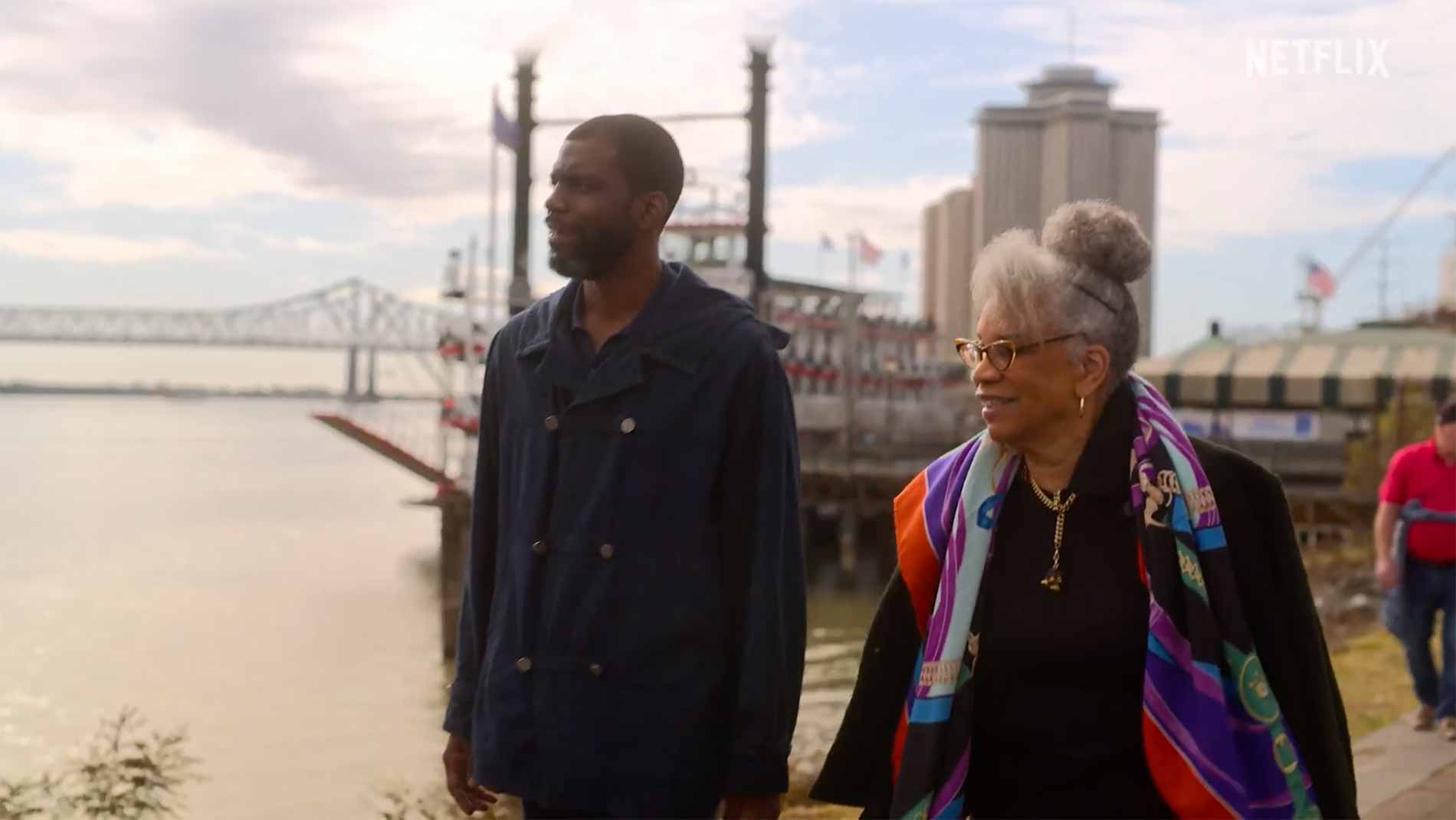 High on the Hog – Season 2:
How African American Cuisine Transformed America
High on the Hog
returns for a second season to celebrate the influence, resilience, and innovation of African-American food.
The Peabody Award-winning documentary series tracing the origins of African-American food is back for another round of historical bites.
In season two of the immersive award-winning docu-series High on the Hog, host Stephen Satterfield travels to Atlanta, New York, New Orleans, and Los Angeles to to uncover how African-American cuisine has fueled social justice movements, transformed communities and awakened cultural creativity in America in powerful and lasting ways.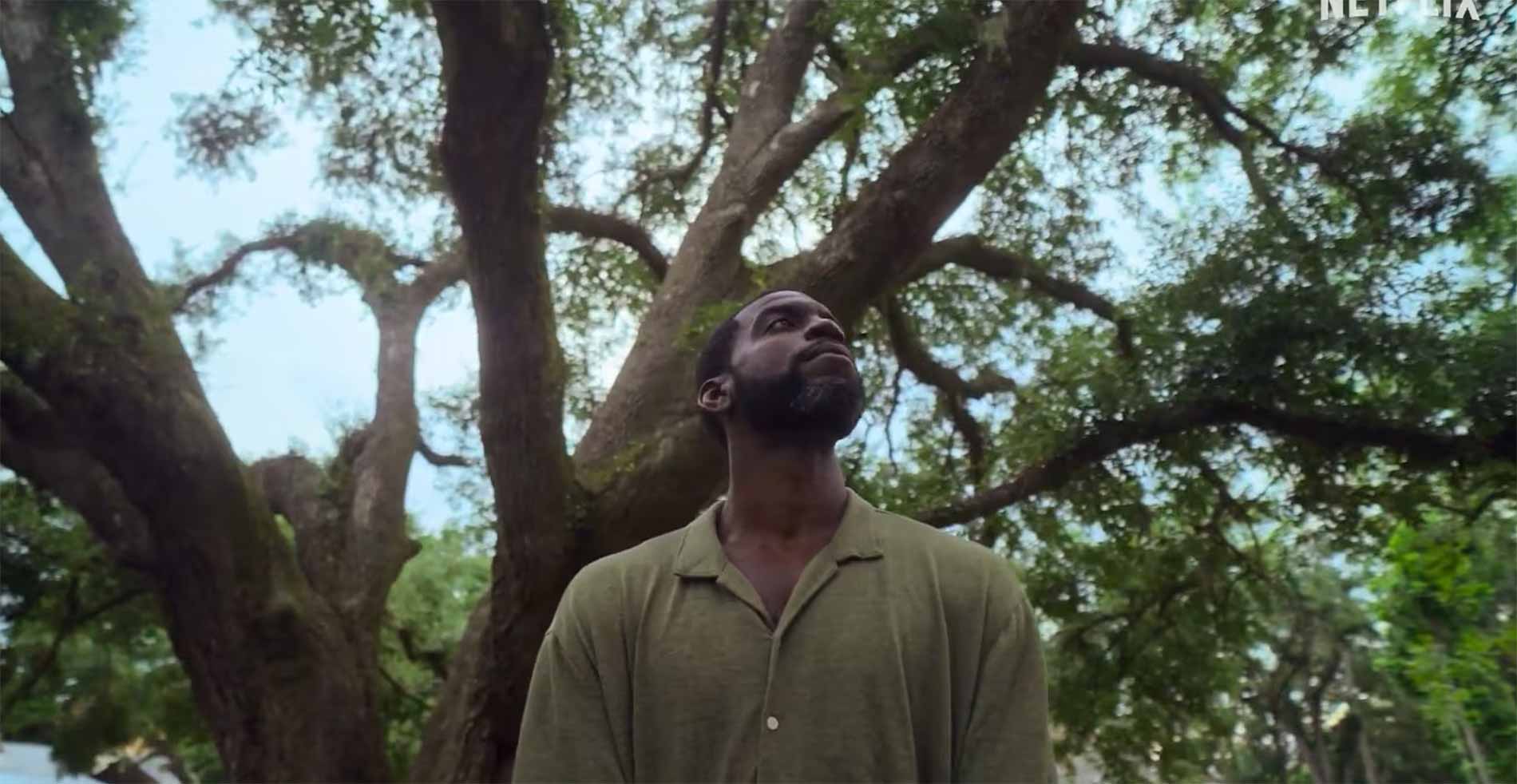 "This show is about the inclusion of Black storiesthrough food especially. So often in our history, we have been erased. And we know that history itself is really a telling of one particular version of the story… often consistent with the narrator who holds power."
Stephen Satterfield, host of High on The Hog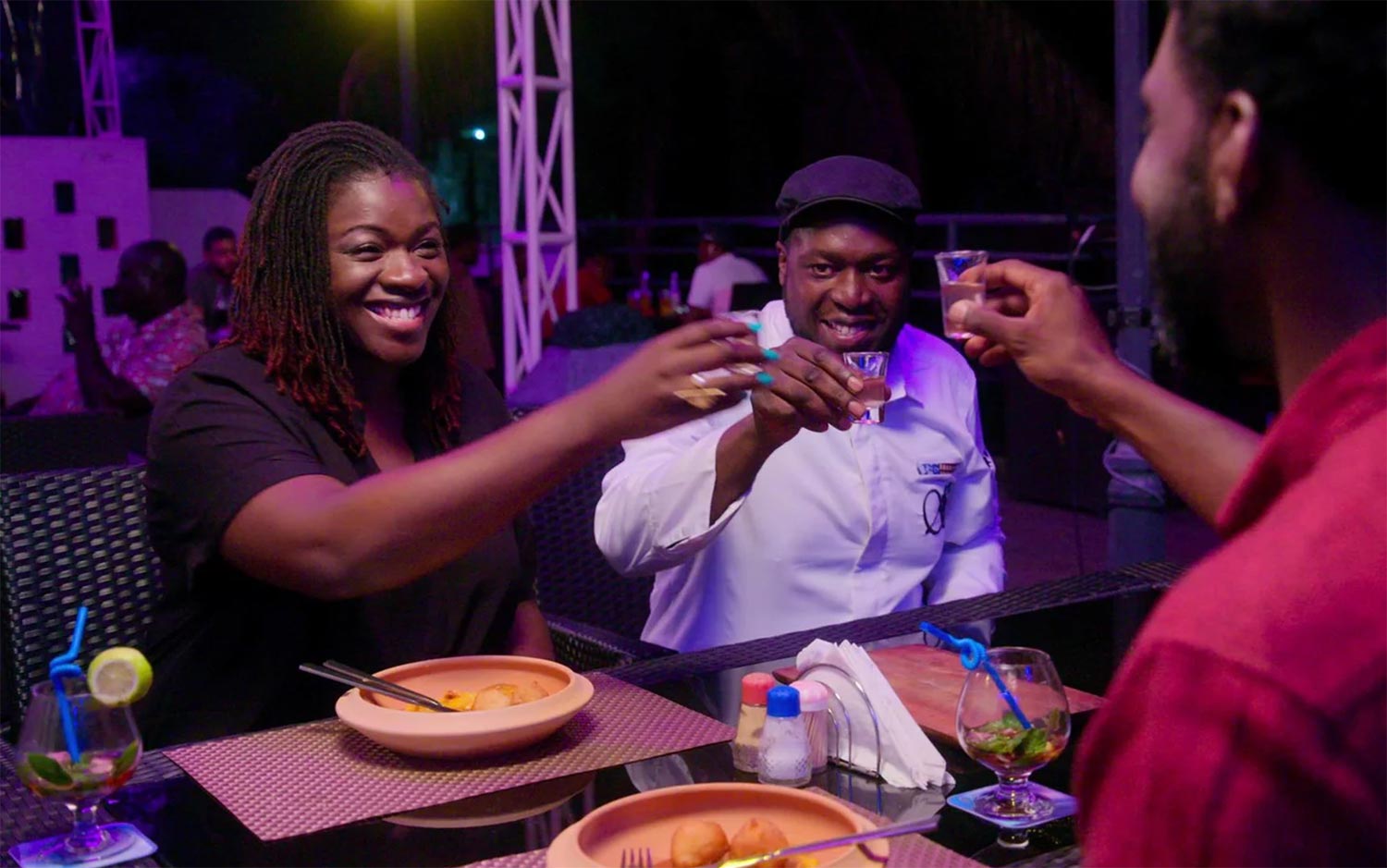 Food as freedom
African-American foodways are deeper and richer, leaving more of a profound imprint on American history and culture than far too many would like to admit.
In the first season, Satterfield traveled to the Carolinas to explore the region's rice industry and learn more about Gullah Geechee cuisine, hit Houston for a food-packed Juneteenth celebration, and offered a historical look at the impactful contributions of James Hemings and Hercules, both enslaved chefs in 1700s Virginia.
Season 2 takes a similar approach in exploring both historical and contemporary topics. Across four episodes, Satterfield heads to New York City, New Orleans, Los Angeles, and his hometown of Atlanta. In New Orleans, he taps Serigne Mbaye, chef of newly minted Eater Best New Restaurant Dakar NOLA, for a conversation about the deep cultural — and culinary — connections between West Africa and the American Gulf Coast. In Los Angeles, Satterfield explores the links between the Black Panther Party's pioneering breakfast program and urban farming activist Karen Washington's present-day work making community gardens and fresh produce more accessible to all.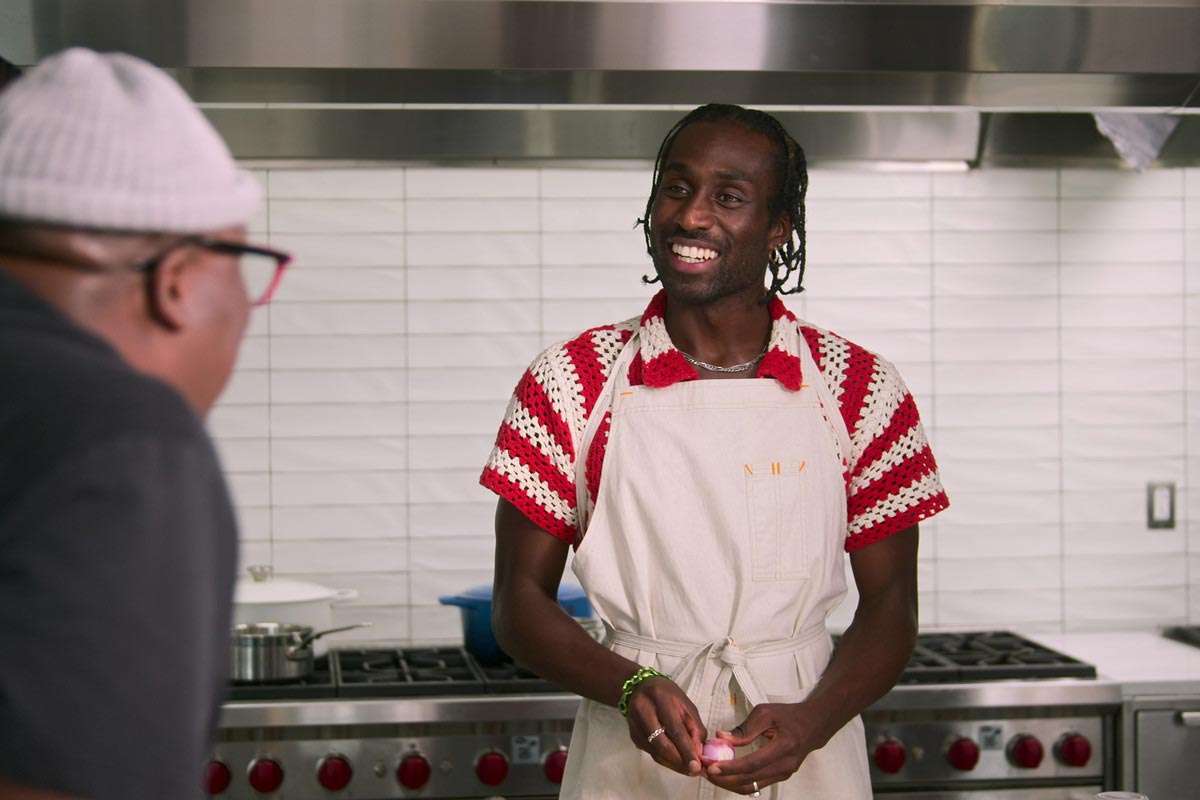 Season two
High on the Hog season two premiered on November 22, 2023, on Netflix.
Season 2, Episode 1: Food for the Journey (52m)
From black-eyed peas to gumbo, African ingredients define New Orleans' signature dishes. Up north, the Great Migration inspires Chicago's culinary style.
Season 2, Episode 2: The Black Mecca (47m)
In Harlem, chef Charles Gabriel shares the secret to his pan-fried chicken and other trailblazers tell stories of their ancestors' connections to food.
Season 2, Episode 3: The Defiance (45m)
Stephen meets former student activists in Atlanta and honors the legacy of the chefs and bakers who fueled and funded the Civil Rights Movement.
Season 2, Episode 4: Feeding the Culture (51m)
A Black Panther reflects on the pivotal free breakfast program. Luminaries gather for a special dinner and layered conversation about race and food.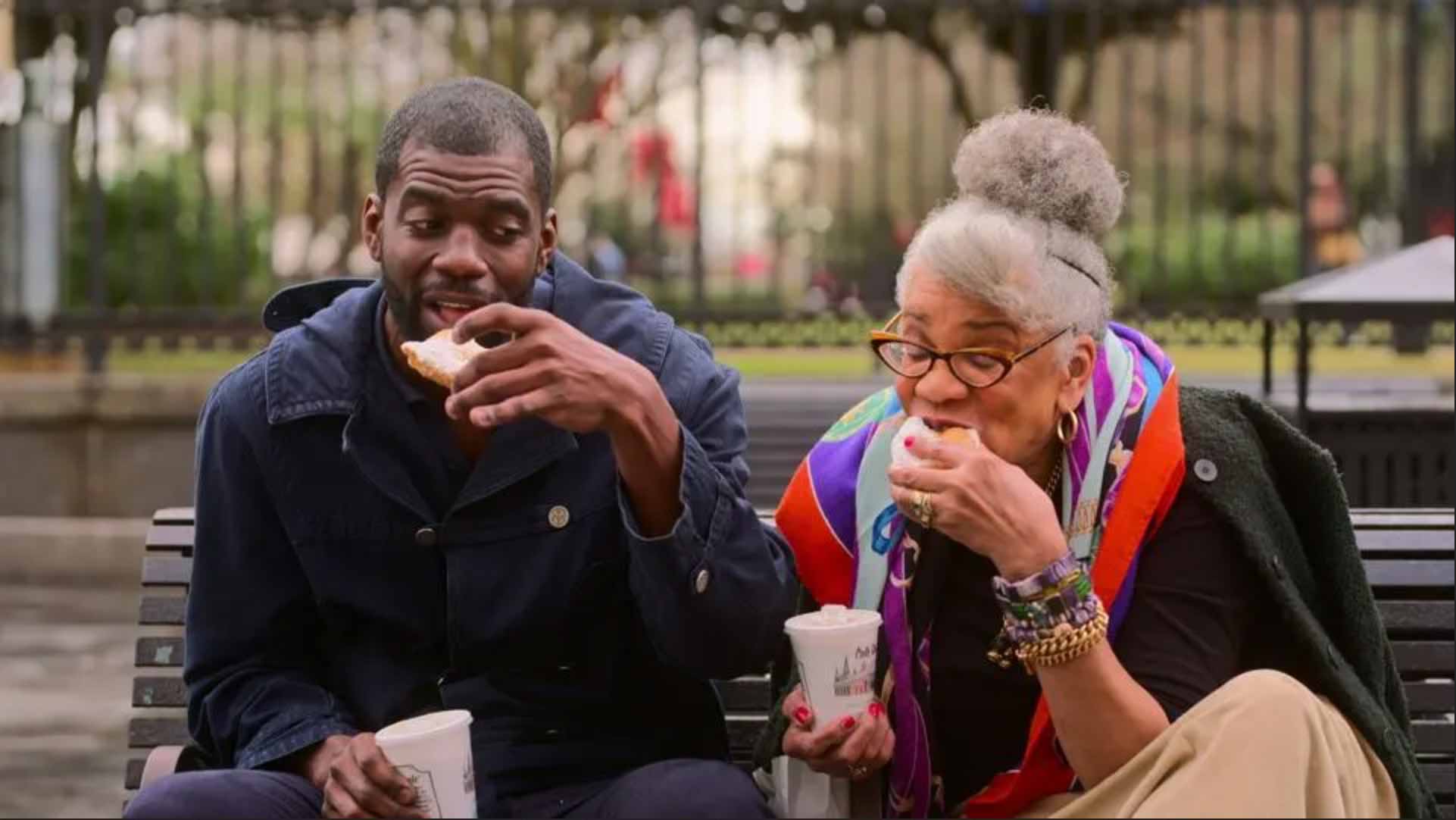 Credits
Executive Producers: ROGER ROSS WILLIAMS, GEOFF MARTZ, CRAIG PILIGIAN, SARBA DAS, FABIENNE TOBACK, KARIS JAGGER, JESSICA B. HARRIS, STEPHEN SATTERFIELD, MICHELE BARNWELL
Cinematographer: JERRY HENRY
Hosted by STEPHEN SATTERFIELD
Based on the book High on the Hog by JESSICA B. HARRIS
Directed by: KAMILAH FORBES (episode 1), ERIK PARKER (episodes 2, 3 and 4)
Producer: IMANI JOHNSON
Editor: UMA SANASARYAN
Culinary Producer: BRANDI NEUWIRTH
Original Score by MICHAEL BEARDEN
Line Producer: KATI DAVENPORT
Associate Producers: SHIRLYN A. CESAR, GIOIA MILLER BEARDEN
Production Coordinator: JESSE LYLES
Co-Executive Producers: NICHOLAS CAPRIO, GRETCHEN STOCKDALE
New Orleans Field Producer: CAT MIGUEZ
Chicago Field Coordinator: MELISSA BOHLEN
Assistants to Roger Ross Williams: NAEMA AHMED, MAIA WHEATON